Project Art Drawing Station 🎨 50% OFF NOW! 🎨
Regular price
$79.90 USD
Sale price
$39.95 USD
Unit price
per
Finally, an interactive way for your kids to draw!
The Project Art Drawing Station is the perfect way to train your little ones to use hand, eye, and mind coordination.
Keep your children entertained for hours!
The whiteboard allows your children to draw over and over again with a simple water spray and wipe.  
You'll Love how versatile it is!
Remove 2 pegs to switch to bracket mode, or remove all 4 pegs to switch to flat mode and use it on any tabletop.



So Many Options!
The Project Art Drawing Station comes with 24 designs conveniently packed into 3 small disks.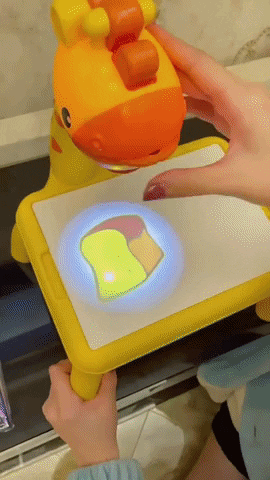 What's Included?

1 X Project'Art Drawing Station
1 X 12 pack of Markers
3 X Design Disks
1 X Drawing Book 
1 X Eraser 
1 X Mini Screw Driver 
Share