Johns Hopkins University invented the Super Telephoto Military Telescope. The goal of this research is to achieve maximum magnification with the smallest effective aperture while maintaining the telescope's light flux and resolution angle.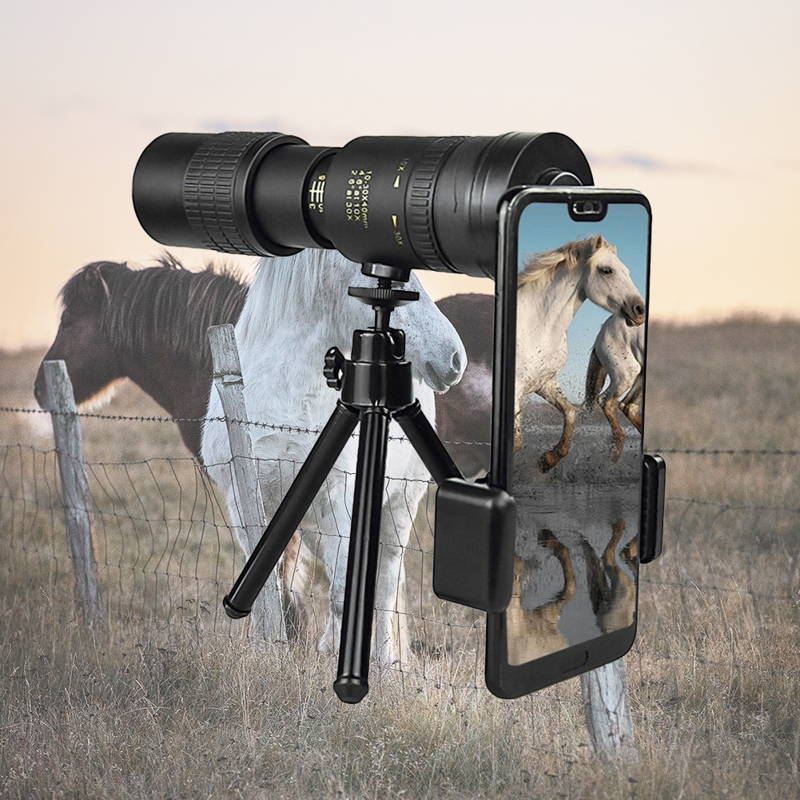 This telescope is the first to use nano-etching, nano-array, mesoporous assembly, thin-film mosaic, and nano-optical materials to reduce the lens flattening error to 10nm. The luminous flux is 30 times more than that of standard telescopes of the same diameter. Ordinary telescopes of the same diameter have a resolution angle of 47 times that of this telescope. The magnification reached a maximum of 300 times. On such a small scale, this is the first monocular to attain this magnification and clarity.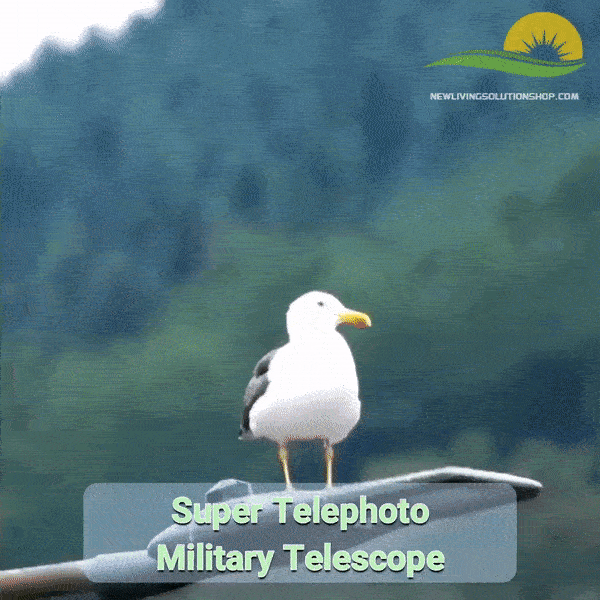 You can simply monitor individuals or things kilometers away if there are no terrain obstacles.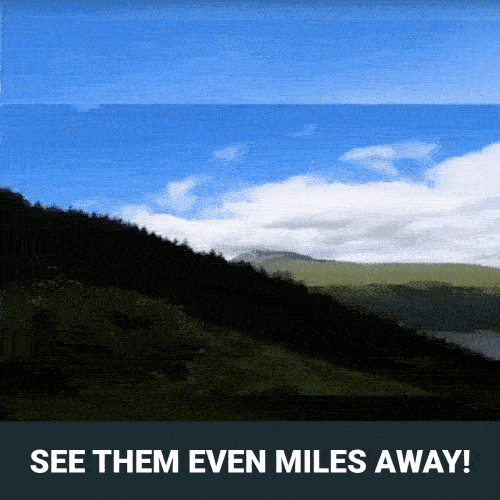 When the telescope reaches magnifications of hundreds of times, the telescopic anti-shake mechanism and special tripod 3D gyroscope keep the field of vision exceptionally stable. It outperforms most astronomical telescopes that cost tens of thousands of dollars.
The shell is comprised of a high-specific-strength titanium alloy and weighs only 1.1 pounds. When fully retracted, the length is only 7.87 inches, making it easy to pack into a bag or pocket for hunting, traveling, or camping.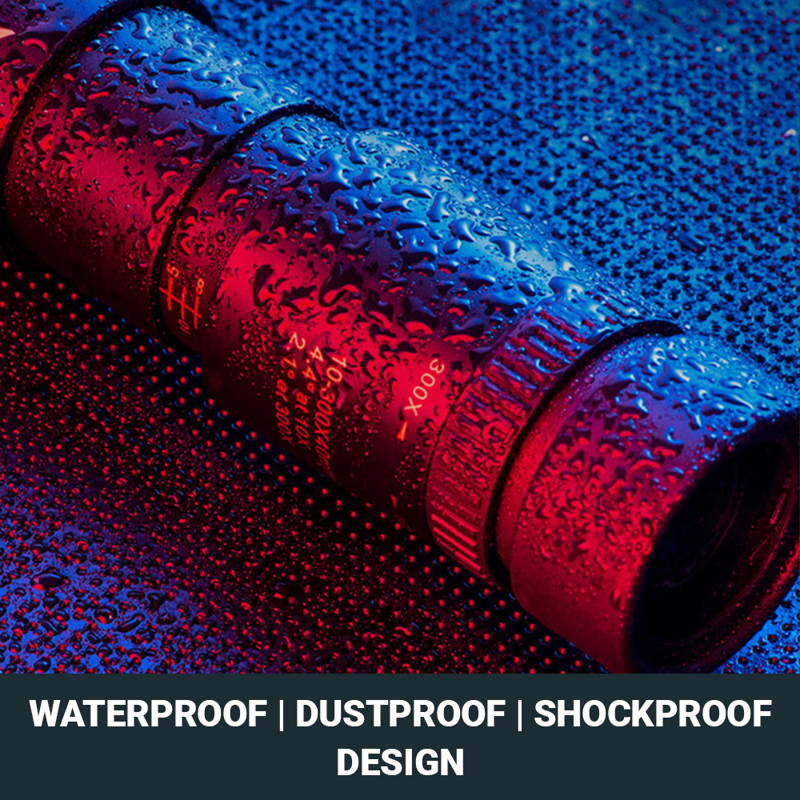 Our waterproof function is ensured thanks to nitrogen-filled waterproof and O-ring sealed lenses that keep out moisture, dust, and debris.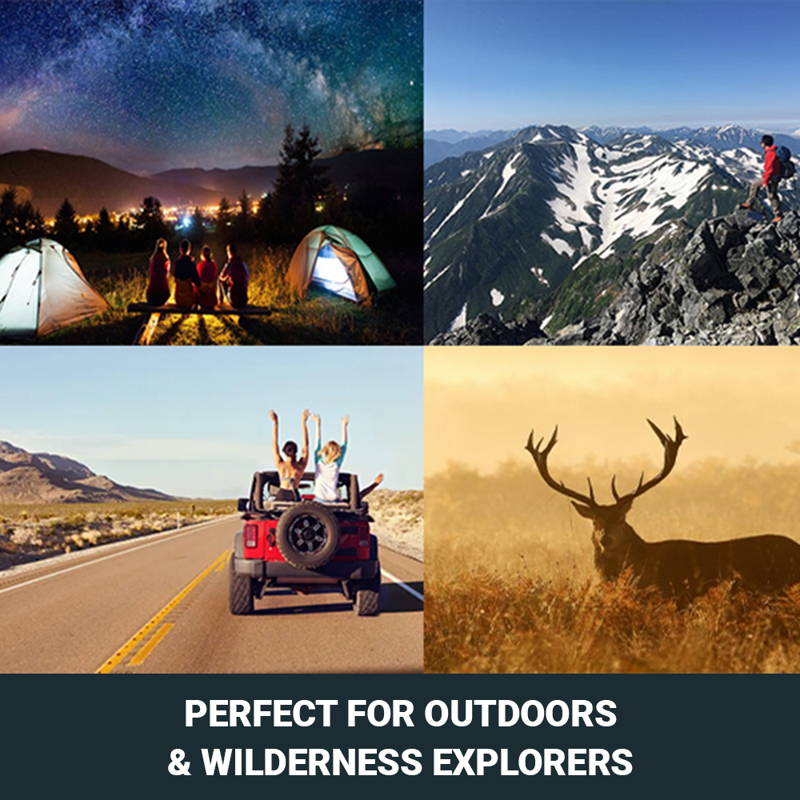 Bird watching, wildlife viewing, hunting, hiking, mountaineering, camping, surveillance, and travel require a handheld device.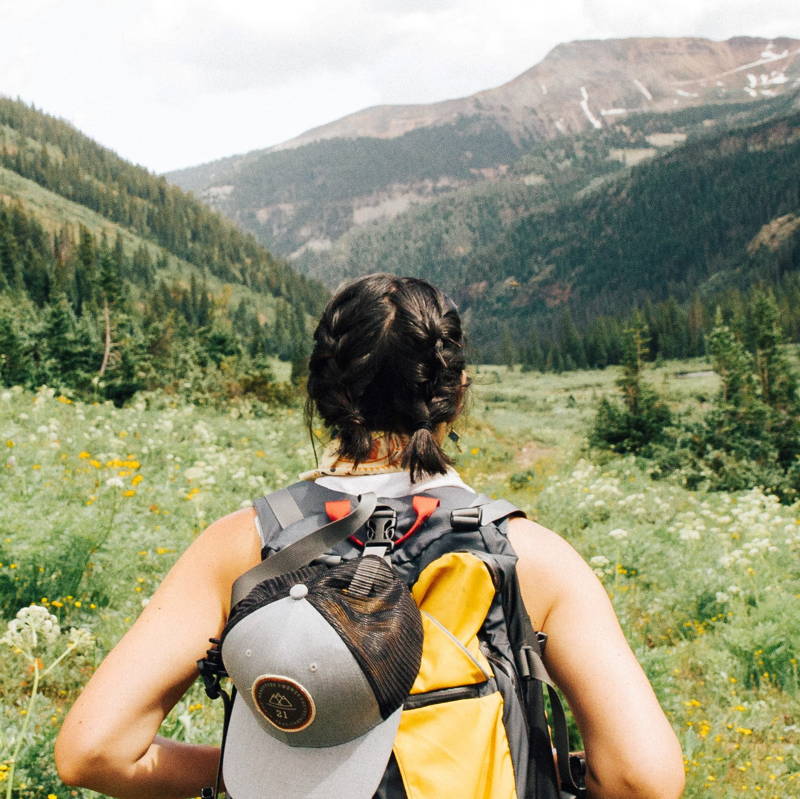 "As an adventurer, I really want to take pictures of the sceneries that I encountered. I sometimes want to see other things but too far and cannot be seen in our naked eye. Luckily I have this compact telescope! And It really works in with my phone!"
HOLLY SCOTT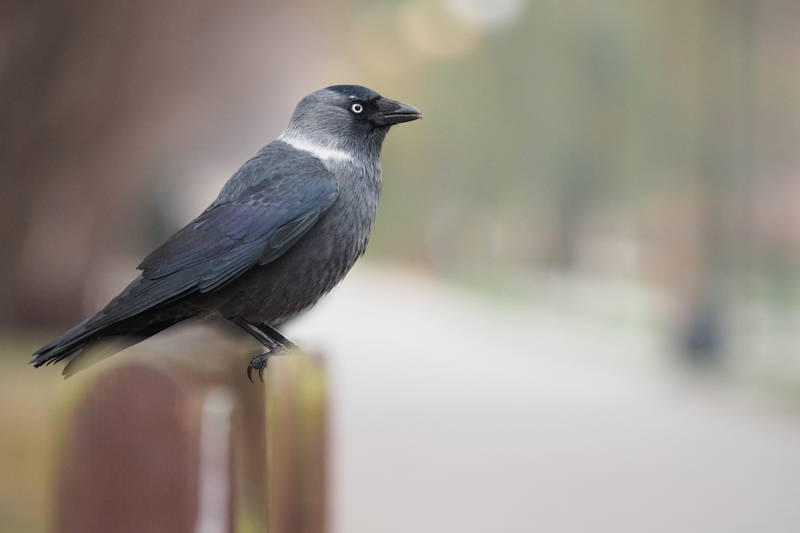 "I'm terribly blessed to have this super telescope. I'm a photographer and it's really hard to take photo's of moving object. Now I can take photo without disturbing them!"
MICHAEL CROWNS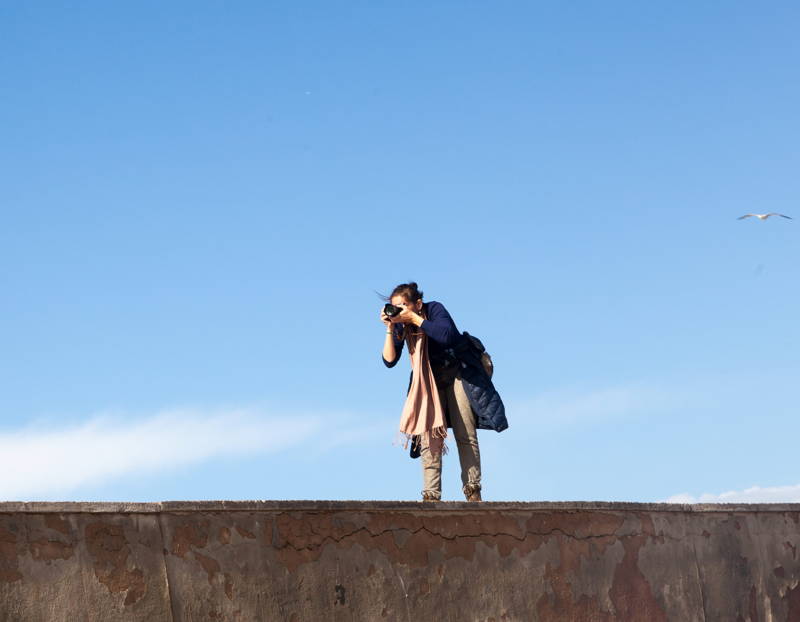 "I like that is very easy to use, portable, have a good grip, perfect for outdoor sight seeings! Definitely the phone holder and the tripod is a plus to make it very simple to get a stable angle and you can use the zoom from your phone plus the zoom from the monocular. A very good product."
JAMIE CRUZ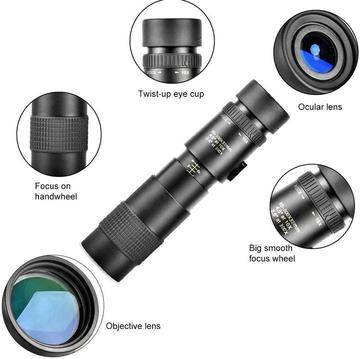 Magnification: 10-300X
Prism Type: BAK-S1
Objective lens coating: FMC
Prism system: BAK-S1 Prism
Field of view: 360ft/1000yds
Weight of monocular: 1.1 pounds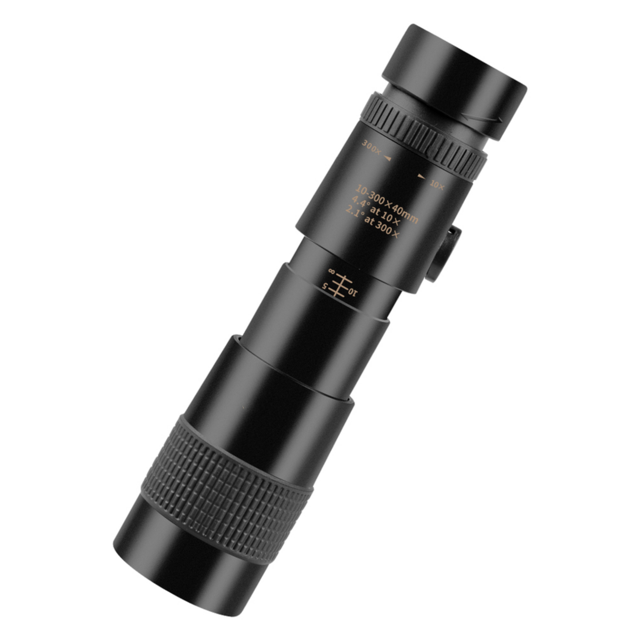 1 x Super Telephoto Military Telescope
ATTENTION: Place your order Today, , and your package will be prepared and shipped ASAP!
We have many orders and our Stock is Limited!
Do you ship internationally?
Yes, we ship worldwide. Free Shipping on orders over $50USD for a limited time!
How do I track my package?
You can check the status of your order at any time by going to the following link: Order Status. You can also reach out to our customer support desk at support@newtreeliving.com to ask questions anytime.
How long does it take for an order to arrive?
Once shipped, your order will arrive within 1 to 2 weeks. You'll receive an email confirmation once your order has been shipped. Feel free to email us to check your order status. We're happy to help.